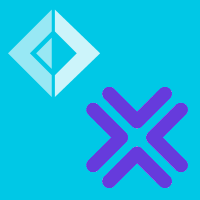 XRoadProvider
XRoadProvider is a .NET library which implements couple of F# type providers that offer easier integration with X-Road security servers and service providers. Using minimal F# code (which looks like DSL for X-Road services) it is possible to use this library as tool for generating X-Road service interfaces which can be referenced and used in projects implemented in other .NET languages (C#, VB).
More Info
Refer to Developer Guide for more information about using this library.
Browse API Reference to find out specific internal details about the library. Reference contains automatically generated documentation for all types, modules and functions in the library.
Contributing and Copyright
The project is hosted on GitHub where you can report issues, fork the project and submit pull requests. If you're adding a new public API, please also consider adding documentation.
The library is available under Public Domain license, which allows modification and redistribution for both commercial and non-commercial purposes. For more information see the License file file.